A few weeks back we did an Arrogantly Shabby roadtrip to Manley. If you haven't been you MUST go; it's a terrific little spot for a quiet weekend. Especially during blueberry season!
Okay, we just wanted to go for a soak, and happened to have some dump clothes with us. I swear. I don't think there is a time when I DON'T have dump clothes on me. Truth time.
Here's a little mini-shoot for you!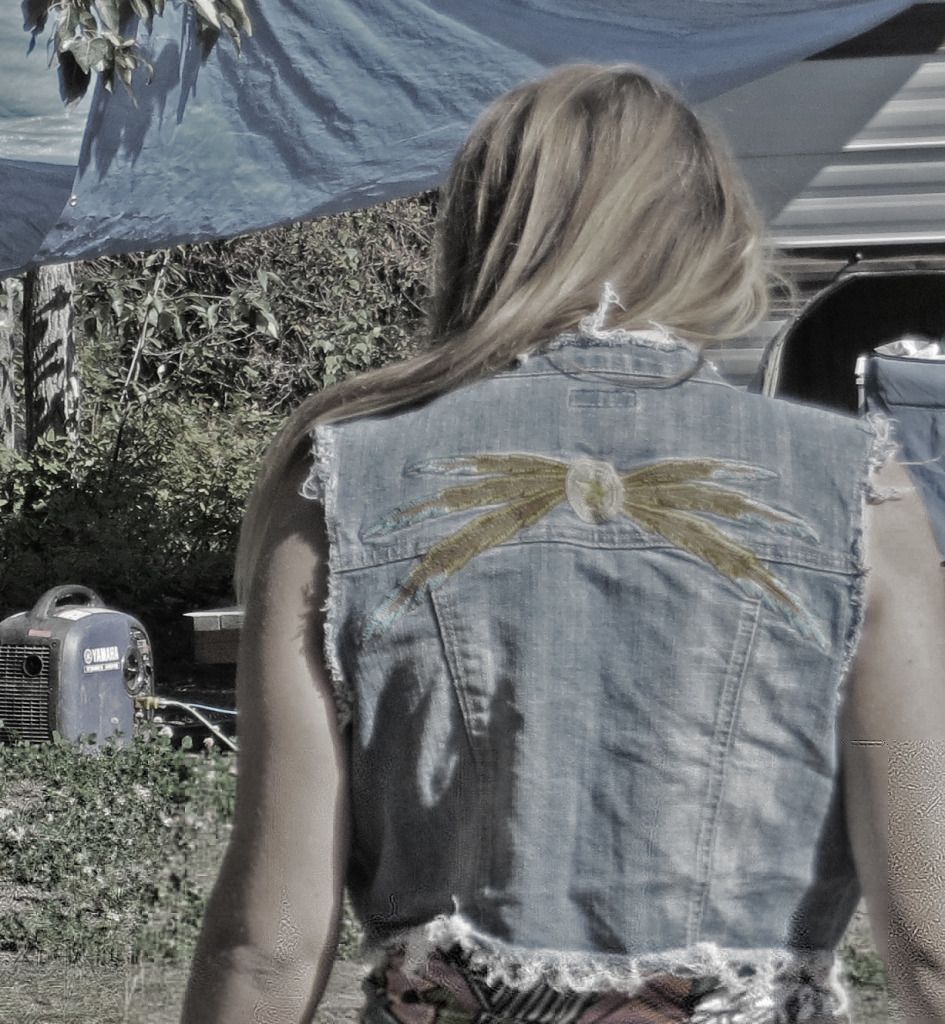 Love classic American looks like embroidered denim + aviators. Score.
GAP Aviator sunglasses; Stonewash Denim vest; Vintage Geometric Tube top; Baby Pinstripe Cargo bremudas; Black Airwalk deck shoes
Bags of jewelry are one our ultimate favourite finds. Whether costume, junk or silver, you can take pieces apart, put them together differently or even melt 'em down to cast something else if you're so inclined. But usually, earring hooks, pliers and a few jump rings will get you a few new pieces.
Gold-tone Aztec Sundial earrings; Gold-tone Vintage Cocktail ring
This print is fantastic! We found it with about a half-dozen other mid-60's vintage wrap tops/tunics and dresses. One thing about most awesome 60's clothes, is that they often were home-made, so they are VERY specifically sized. We like to pass them on to someone they'll fit!
Vintage Print Cotton Wrap dress; Brushed Wool miniskirt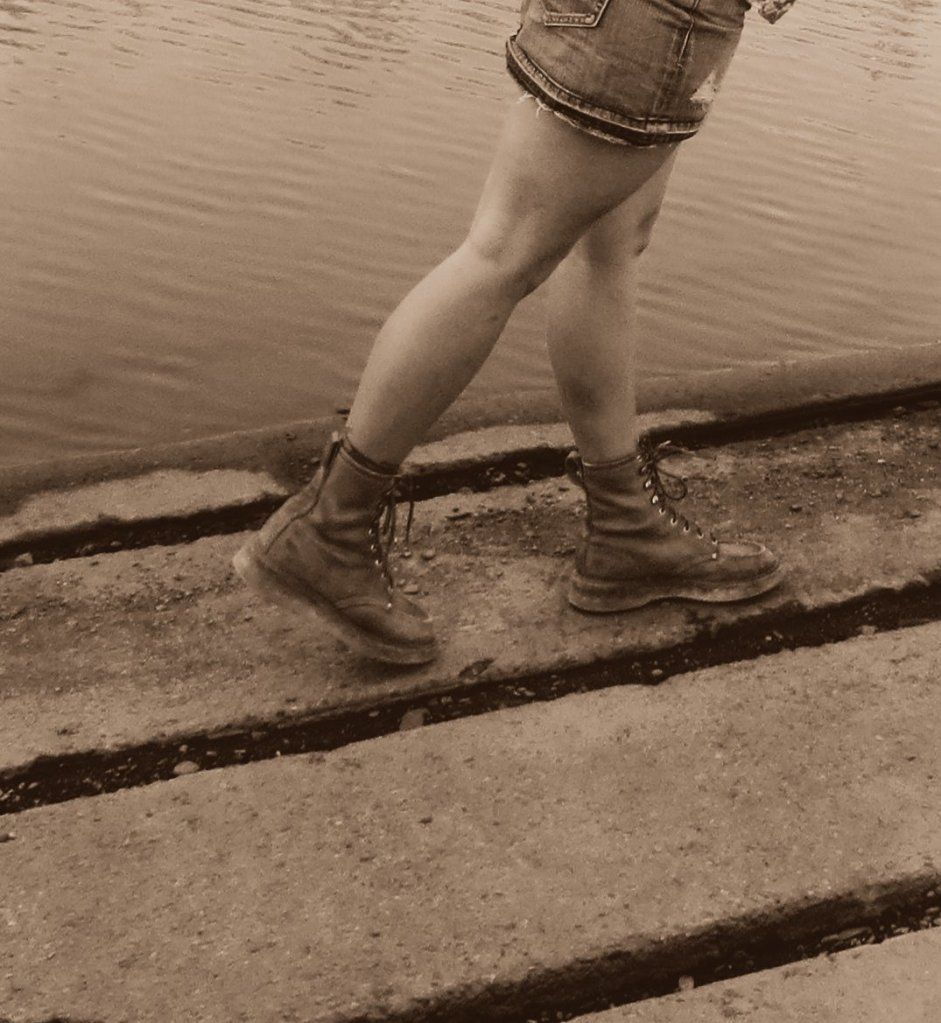 We can't get enough of cute, comfy workboots. These are Redwing Brand boots. The lug sole is good for actual work, but they aren't too heavy for everyday wear. Go multi-purpose!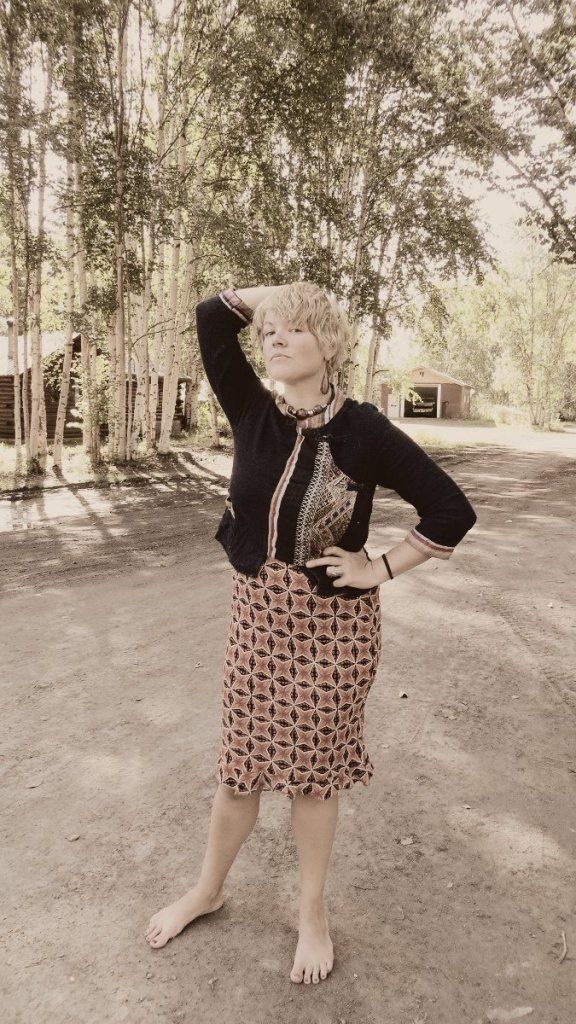 Chunky necklace with silver beads; Cotton Tibetan wrap top with Ikat detail; Geo Flounce skirt
We're back at the Transfer Site next time!